Why Torah High?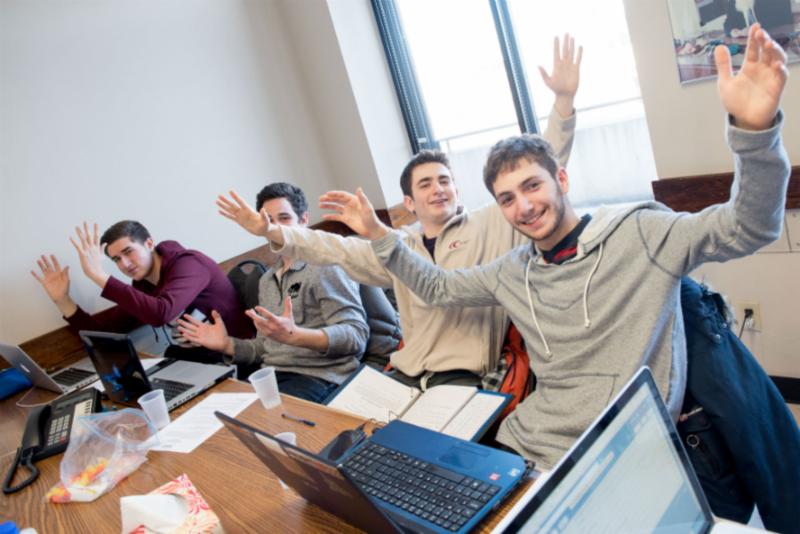 Since Torah High began in 2003, hundreds of public school students have streamed through its doors. It began as an experiment that sought to address the need for public high school students to have access to Jewish content. For some, Jewish courses were never foremost in their mind; for others, access to Jewish content in school was desired, but, sadly, out of reach because of the high cost of Jewish day school tuition.
Throughout the years, there have been many radical changes.  In early 2000, Torah High began to offer high school courses accredited by the Ministry of Education. Today, as the 2017/18 school year approaches, Torah High is offering a whopping 18 courses, in both Judaic and secular studies, in four locations—Monday to Thursday—to more than 400 students from across the GTA. Many of them, such as ethics and values, leadership, etc.,  are created around Jewish content.  And that is precisely the point—offering Jewish content to teens searching for an anchor within their Jewish heritage. What represents the biggest sea change is Torah High's recent introduction of an array of courses in general studies– English, biology, chemistry, and SAP (sociology, anthropology, psychology).
Clearly, Torah High is filling an important need in our community.
So why take these courses at Torah High when students can take them at their local high school?
Small Class Sizes
There is a small student-to-teacher ratio, allowing for close, personal attention by the teacher. Studies have found that smaller class sizes have an incredibly positive impact on students' attitudes and productivity.
Relaxed Atmosphere
The class atmosphere is relaxed and comfortable. The staff seeks to connect authentically with students, understanding them as they are and adept at prompting real inquiry and discussion.
Class Assignments
Students are able to complete school assignments right in the classroom, which means less homework at home. Who doesn't love that?
Jewish Prism
Whenever there is an opportunity to inject some Jewish content, even in the midst of secular courses, staff will do so. For example, as part of the biology course, students will understand how the Torah is compatible with evolution. And, in English studies, students will explore a variety of Torah texts to understand a wide array of Jewish-related concepts.
Socializing with Like-Minded Peers
As teens develop their worldviews, it's important that they can spend time with like-minded peers who share a desire to learn more about Judaism and the beauty of their heritage. Torah High offers the ideal environment that allows for the development of life-long friendships.
The bottom line: Torah High is a win-win for Jewish families, who have chosen to educate their children in public school. High school accredited courses, offered in both Jewish and general studies, delivered in small groups by dedicated and caring staff. It's really an incredible thing!