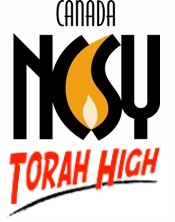 NCSY IS GROWING!
Special Projects Coordinator, Flex time.
Job Description:
NCSY and Torah High, Canada's premier national outreach and education organizations for Jewish youth, are currently seeking a Special Projects coordinator to work directly with the Regional Director.  The candidate will be engaged in the creation, solicitation and administration of NCSY & Torah High's Special Projects.
Responsibilities:
Objectives will be accomplished by developing and nurturing relationships strategically through Alumni Cohort
Identify, recruit and steward Alumni to participate in new Initiatives
Drive new project opportunities as selected by the Director
Create and manage budgets for special projects
Represent NCSY to Alumni, donors, volunteers, and community at meetings
Collaboration on Marketing for each project
Strategically developing and executing a wide Social Media Campaign
Experience required:
Exceptional leadership skills
Demonstrated ability to develop and implement strategic events and programs
Influence with a social media presence
Ability to organize and prioritize tasks to meet deadlines
Good communication skills and attention to detail
Ability to work independently, with ability to take initiative
Experience with Microsoft Office
Exceptional leadership skills
Must have intimate knowledge of the Jewish community
Flex time.
To apply please note SPECIAL PROJECTS in the subject heading of email and send your resume and cover letter to resumes@ncsy.ca.
Deadline for submission is
We thank all candidates for their interest, however only applicants chosen for an interview will be contacted.