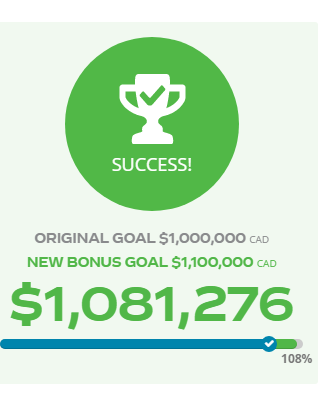 How crazy is it to set a goal of raising a million dollars in 24 hours? Not only did NCSY Canada succeed in reaching our goal, we went above and beyond with our Charidy™ campaign on June 6/7. The campaign was part of a larger $2,000,000 goal set by NCSY North America (10 regions).  Everything was ready to go: operation room with a bank of 16 phones for volunteers to make their calls, social media images ready to post, and hundreds of other details that had to be lined up. Like a sprinter ready to bolt at the starting line, the campaign was launched with a bang! Phones ringing, cell phones beeping– the appeals for support were incessant. Everyone worked on overdrive until the coveted goal was in sight—then the bonus round, which culminated in a whopping $1,081,276, which included the regions of Toronto, Ottawa, and Montreal.  It was madness to be sure…but all worth it at the end.
Thank you to our dedicated volunteers who gave so much of their time and energy on the day of the campaign.
Finally, a special thank you to the more than 800 donors and generous matchers, whose support and dedication made it all possible.