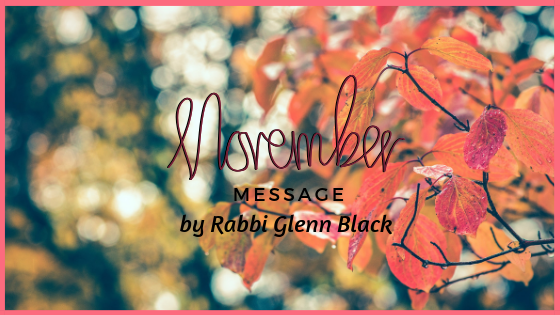 This past month NCSY Canada and Torah High has launched a juggernaut of programming across its myriad of divisions—reaching out to high school-aged teens, juniors in Grades 6-8, Torah High students, the family members of our teens, and alumni—with unprecedented success. Whether it has been a shabbaton, learning program, leadership seminar, reunion, classroom discussion, event, or field excursion, our teens are engaged and inspired. They are asking questions, challenging themselves, and discovering new horizons in their Jewish journey. They are buoyed by the experience of levelling up, exercising new possibilities that are truly exciting.
While, organizationally, we have experienced great highs, our Jewish community has experienced one of the greatest lows in recent memory: the horrific shooting in Pittsburgh, killing 11 of our brothers and sisters. As NCSY and Torah High works to foster Jewish identity, belonging, and pride among our teens, and, thereby, the continuity of our people, an anti-Semitic terrorist yelled "death to all Jews" as he gunned down Jews gathered in a synagogue. The only response to such vile and heinous actions is to ensure that we purposefully and courageously live as Jews. We are the people of "davka"! The people that chooses to raise our banner with pride. We choose to let in the light even when others delight in darkness.
NCSY and Torah High staff members have reached out to our teens to help answer the difficult questions that our teens may ask during NCSY programming and in the Torah High classroom. The message is clear: While this tragedy makes it all too clear that living Jewishly sometimes puts us in the crosshairs of those who wish to harm us, we must help our teens understand why, ultimately, living as Jews, in the open and with pride, is important.
Our programming this past month has done just that. Our "davka" response is exemplified in the way that we have accelerated our programming: more teens than ever before have joined one of our programs or events–in Toronto, Ottawa, Montreal, and Vancouver.
Here is a sampling of what our teens have said after our Niagara Shabbaton just over a week ago.
"After this convention I've felt so connected to Judaism and our people in a way that brings me to tears thinking about it."
"I love my people and my country."
And finally, this testimonial brings home how one teen has been able to process this tragedy:
"I thought that the theme [Our Fight Song: Defending Our People and Our Land] of the shabbaton was a very relevant topic, and was also emphasized, coincidentally, by the horrific event on Saturday. It made me realize the emphasis and importance that I am the next generation who must take a stand and still fight."
Yes, indeed. We must take a stand and still fight. I trust that our teens will pick up the mantle and show us the way.