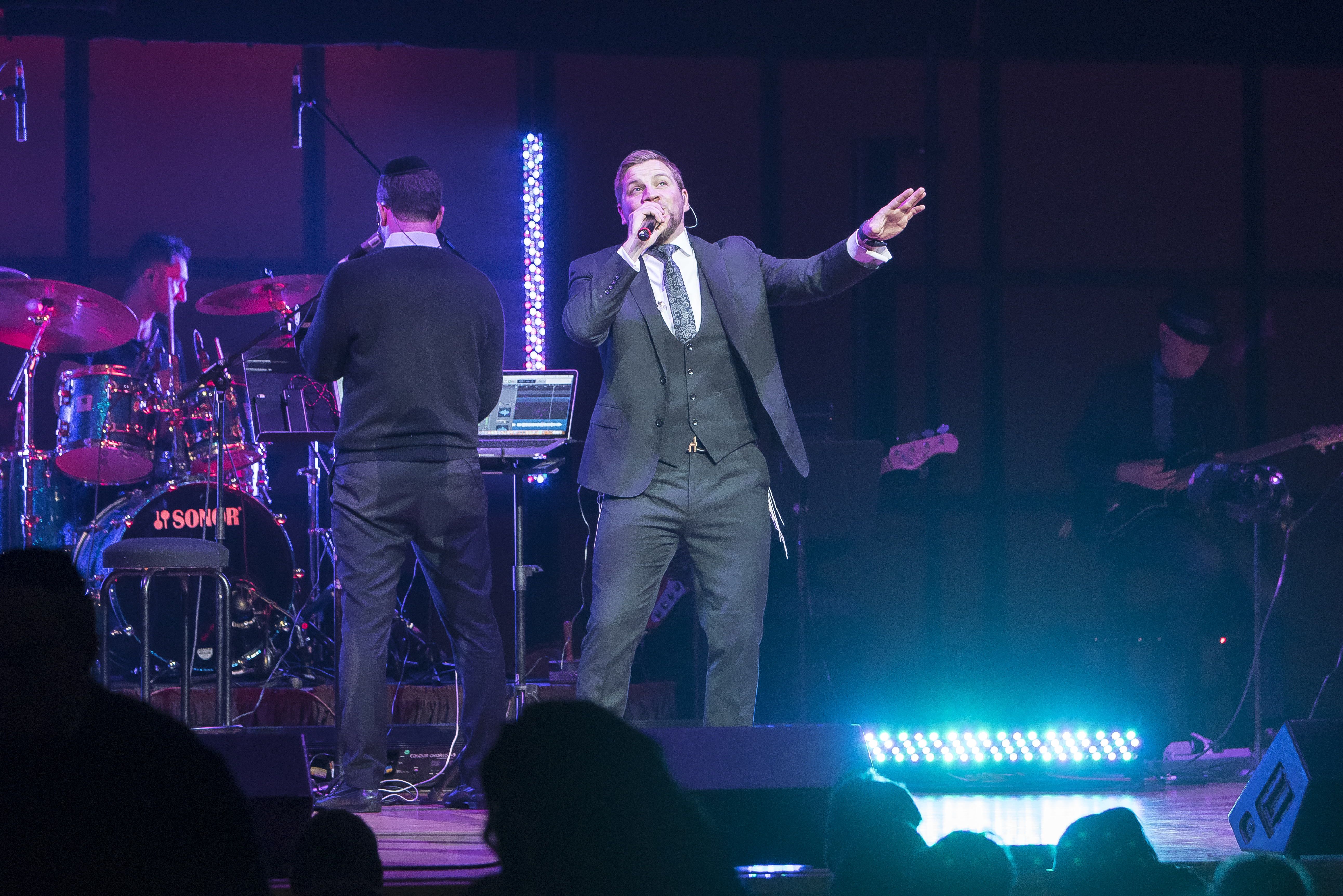 WHAT A SHOW IT WAS!
Benny Friedman and Mordechai Shapiro rocked the house at the Toronto Centre for the Arts for NCSY's 36th NCSY concert.
Before the show, the backstage crew was busy with the sound check, while the Viewmount boys' choir—13 boys in a row, sporting bow ties and crisp white shirts,— practised their little hearts out.
Benny and Mordechai mingled with the backstage crew, generously allowing for selfie pics with the volunteers (who were understandably starstruck), the Viewmount Boys' Choir and the winner of the #MyNCSYStory contest, Stella Hohmann.
Powered by flickr embed.
As the throngs filled up the lobby, they feasted on delicious sushi, courtesy of Umami Sushi; hors d'oeuvres, sponsored by Hartmans Signature; colourful candy, sponsored by Kosher Food Warehouse; and crunchy, sweet popcorn, sponsored by Spudniks.
The silent auction featured fabulous items, including exotic getaways, luxury watches, and fine jewelry. Thank you to all our donors who participated.
The anticipation mounted as the guests took their seats. Thank you to Zale Newman for his outstanding job serving as MC.
During the concert, Benny and Mordechai belted out their powerful hits to the rousing applause and shouts of the crowd.
See pictures here of our concert on Facebook.
Rabbi Black delivered an inspiring and moving speech about the impact of NCSY. He related the personal story of one young woman, 17 years of age, from Aurora, who recently discovered her Jewish heritage. Her grandmother, a holocaust survivor, settled in Canada after the war and married an Anglican. She only revealed her Jewish heritage to her daughter when the latter turned 20. The young girl's mother also married an Anglican, her Jewish past buried deep in her family's memory.
With NCSY's outreach, the 17 year old recently attended the NCSY Shabbaton in Niagara Falls and lit Shabbat candles for the first time!
Listen to Rabbi Black's speech here:
Thank you to our supporters and friends who made the evening possible and whose dedication to building a Jewish tomorrow will carry NCSY forward  as we continue to inspire teens to reconnect proudly with their Jewish heritage.