Register NOW for the Last Jr Shabbaton of the Year!!
It is our final shabbaton and we are going all out!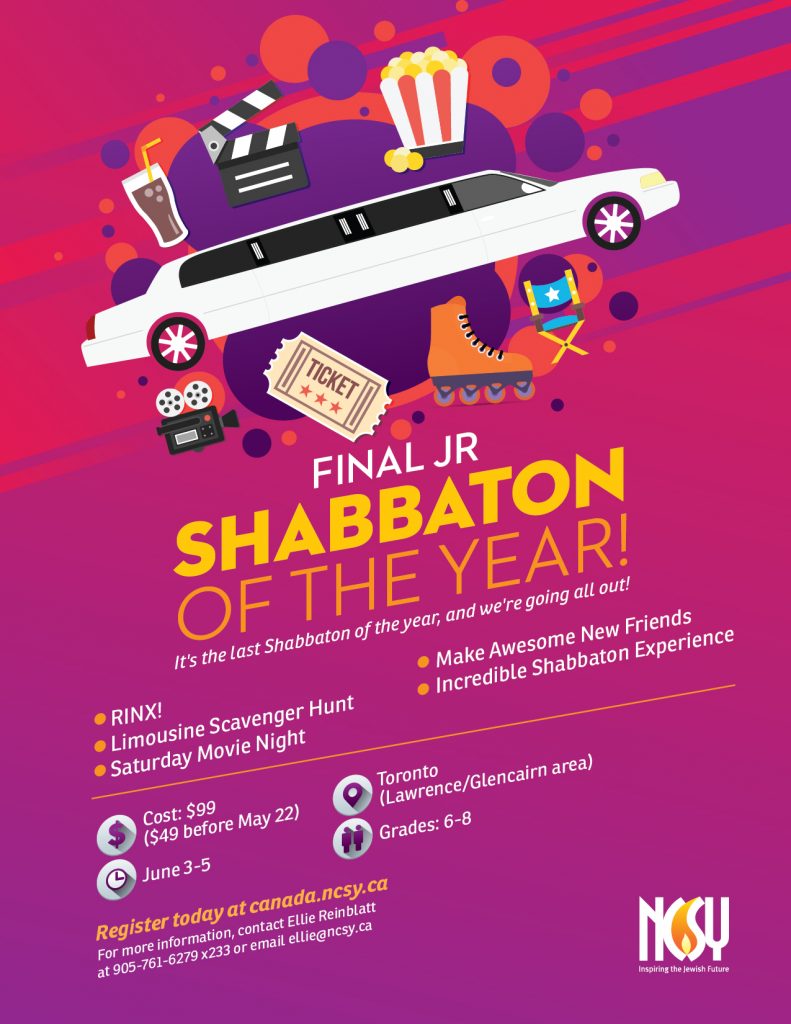 Join us on June 3-5 right here in Toronto for a jam packed weekend!
We will be beginning the weekend at RINX (65 Orfus Road) on Friday, June 3, at 4:30.
REGISTER TODAY by clicking HERE to secure your spot!
(Registration closes Friday, May 27!)