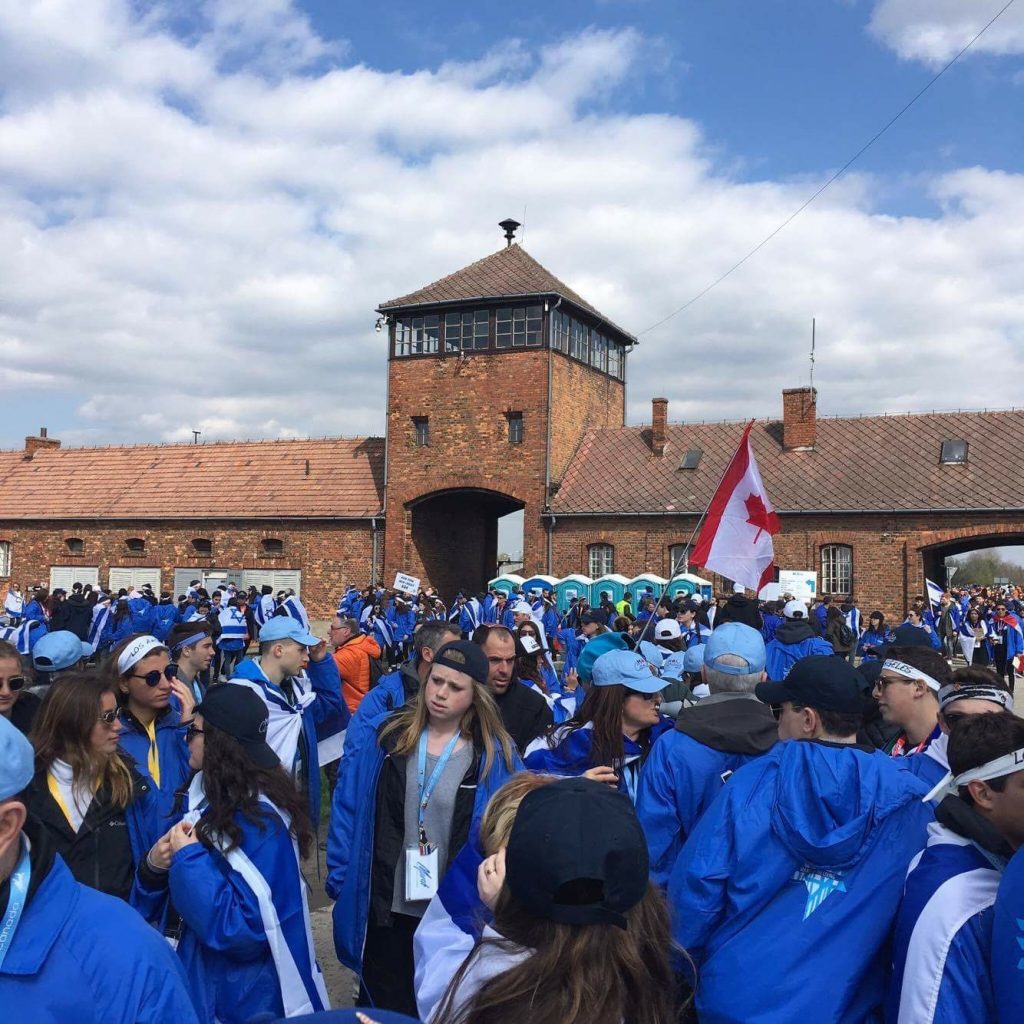 There are no words. There is no way to communicate murder on this scale. But that was and is not my purpose. I want to convey an experience in true growth, the like of which I have never experienced. As an educator who loves to "see the places we teach," the opportunity to guide 50 NCSYers and Torah High students on this journey was both intimating and empowering at the same time. I will never be the same; neither will the students.
At times our tears would drown out the rain that was falling. The cold was neglected by the lifelessness of the camps, and our feelings were in disarray. Students would find themselves crying on the bus after the camps or even in the hotel after a long day of touring.
Going to a place where Jewish life has flourished for close to a millennia would seem on the surface like an amazing and positive opportunity for young Jews to connect to their past. We were reminded that this was not something the people of Poland had done to the Jewish people; they too were victims of the Nazis, and despite tense relations were not the perpetrators of this genocide.
We got to see, sadly, the face of death on many occasions. The camps are horrible, and hard to stomach, but because of that, essential to see.  Jewish continuity relies not only on the joy and love of being Jewish but on our commitment to our eternal bond with each other.
From Poland, we flew to Israel. The flight was short, and everybody was tired yet excited. As soon as we landed in the holy land, you could sense a change in the mood.  The students had seen the worst of humanity, and, after arriving in Israel, we saw signs of hope and freedom. Israel is the most beautiful place in the world as it is, but everything appeared even more beautiful because of what we saw and experienced in Poland. Our first relaxing trip up Masada, followed by a dip in the Dead Sea, seem to wash away some of the pain and confusion. The students were open to new and more pleasant experiences.
The March of the living provided students with an emotional journey that was highlighted by two extremes: our walk from Auschwitz to Birkenau and our march from the New City of Jerusalem to the Old City. What a difference: instead of silence, there were cheers; instead of a solemn march, there was a lively walk with drums and singing! The walk ended with our arrival in the holiest place for the Jewish people, the kotel, a symbol that we had arrived to our home.
Being of part of this journey has not only forged greater relationships with our students but helped  create new channels for Jewish growth. I am sure that they will carry these memories with them as they continue to forge their Jewish identities throughout their lives.