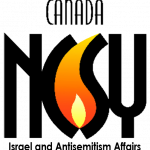 JOIN OUR TEAM!
Job Title: Director of Strategic Partnerships
Job Description:
NCSY and Torah High, Canada's premier national outreach and education organizations for Jewish youth, are looking for a dynamic and inspiring Director of Strategic Partnerships with the skills and talent to help raise the bar on our development efforts. This position is a unique opportunity to play a leadership role in resource development for both organizations.
Responsibilities:
Work with Director of Development to design a major gift strategy aimed at increasing the overall dollars raised in Canada.
Initiate contact and meet with existing and potential donors.
Developing and maintaining productive working relationships with donors, board members, partners and colleagues
Develop and implement engagement and cultivation strategies for prospects.
Manage a portfolio of partnership prospects and donors. Develop tailored cultivation programs and personalized stewardship activities including identifying, evaluating and recommending the strategic steps necessary to bring the prospect closer to making a major financial commitment.
Oversee the ongoing identification, monitoring and evaluation of a prospects level of giving capacity, as well as their readiness to give.
Design and implement comprehensive stewardship strategies for all donors in the portfolio.
Create and execute a plan for each donor in the portfolio so that the individual donors are retained and upgraded.
Collaborate with colleagues, both regionally and nationally, to achieve key goals.
Provide updates and reports to senior leadership, and donors, on the status of fundraising projections, and achievements.
Other tasks and duties reasonable related to the job responsibilities.
Qualifications:
Significant experience in not profit fundraising, sales or related experience.
Proven track record with an ability to motivate, cultivate, solicit and close gifts from prospects and donors.
Knowledge and understanding of fundraising best practices and the Jewish Philanthropic landscape is an asset.
Highly self-motivated with strong written and verbal communication skills, with the ability to effectively present information to donors, board members, and strategic partners.
Willing to travel as needed for donor meetings, events and staff meetings across Canada.
A passion for Jewish engagement and the mission of Jewish outreach and education.
Knowledge of the Jewish Community in the GTA and across Canada is an asset.
To apply, please note STRATEGIC PARTNERSHIPS in the subject heading of your email and send your resume and cover letter  to resumes@ncsy.ca.
Deadline for submission is Tuesday November 23, 2021.
We thank all candidates for their interest however only applicants chosen for an interview will be contacted.