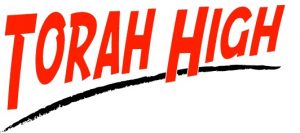 JOIN OUR TEAM!
Job Title – Principal, Torah High
Job Description:
Torah High, Canada's premier Jewish educational organization for public high school youth, provides outstanding accredited educational experiences through classroom and experiential learning. We are searching for a dynamic candidate for the role of Principal for the 2021-2022 school year.  The right candidate will work collaboratively with senior management to ensure consistency in the management of school locations, curriculum, policies, and academic expectations.
Qualifications:
Degree in education or its equivalent
At least 5 years of successful teaching experience working with students in a formal educational environment
Familiarity and understanding of the Ontario Ministry expectations, Growing Success document, and other Ministry policy documents.
OCT not required but is a definite plus
Responsibilities:
Ensure consistency in the management of school locations, curriculum, policies, academic expectations
Oversee assessment, evaluation, and reporting of student progress
Support and guide teacher growth and development
Assist with curriculum development
Maintain communications with all school stakeholders, including the Ministry of Education
Demonstrate innovative thinking, a desire to collaborate, is highly organized, and is detail- oriented
Knowledge of the Jewish community is a must
This is a flex-time position that would begin August 3, 2021.
For interested applicants, please submit a cover letter and resume to resumes@torahhigh.org
Deadline for submission is May 25, 2021.
We thank all candidates for their interest however only applicants chosen for an interview will be contacted.