We need you now,
more than ever!
Join us in a crucial initiative as we launch a $5 million campaign to support Jewish students facing rampant antisemitism at school and on campus.
The rise of hatred against our Jewish youth demands our collective action.
Your support is instrumental in ensuring that every Jewish student can pursue their education without fear or intimidation.
Amidst the pressing need to address the challenges faced by Jewish students,
we announce NCSY's Day of Giving on December 3 and 4
and present The Kumzitz on December 6.
Proceeds from The Day of Giving and The Kumzitz will go to the OU/NCSY Displaced Children's Fund and to educate and support local Jewish teens in public schools and university campuses.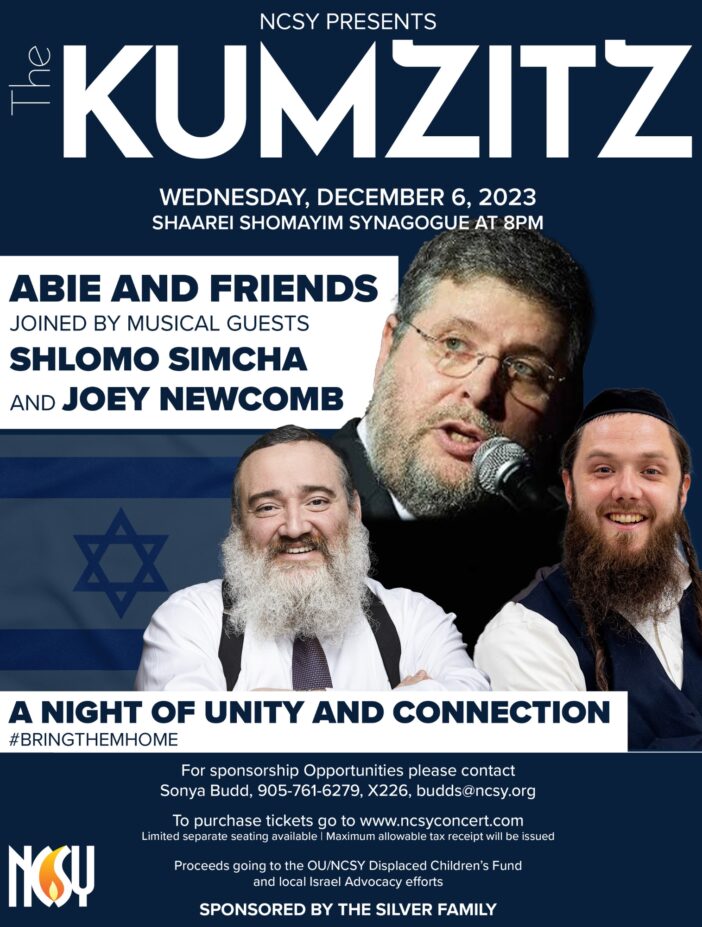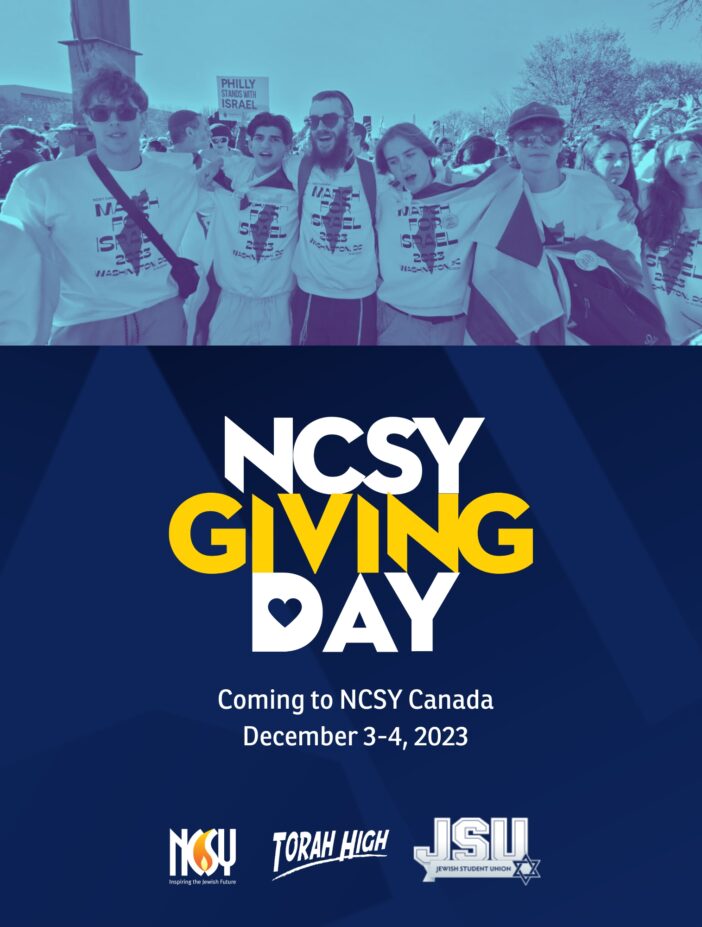 Press on the image for the full information