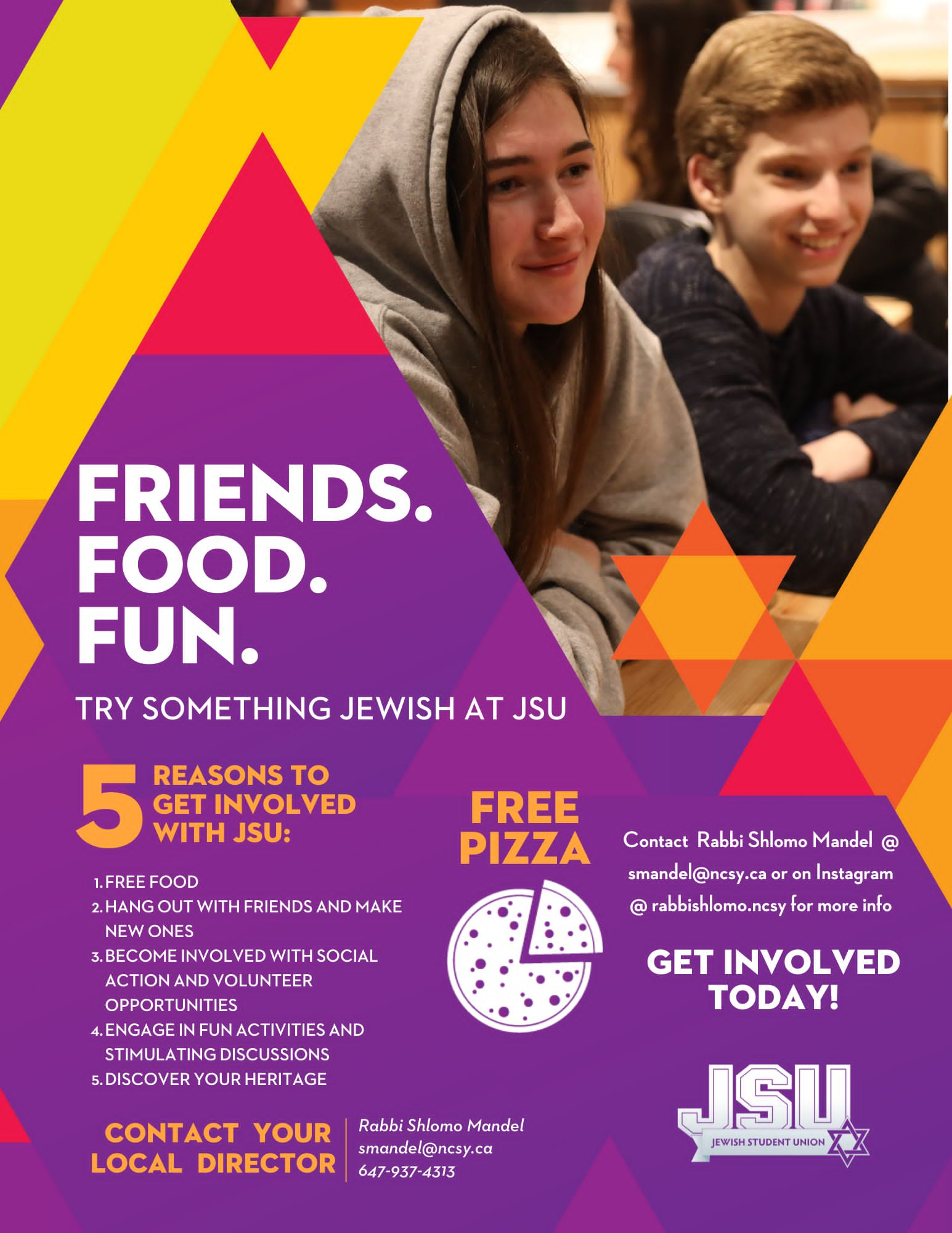 Welcome  to a new year of NCSY's  JSU (Jewish Student Union)!
Even though we have all been faced with the challenges of Covid, NCSY's Jewish Culture Clubs have worked hard over the last month to ensure that we will be able to deliver fun and inspiring Jewish programming to Jewish teens across the G.T.A. in all schools!
Through educational and interactive programming, the goal of JSU is to educate and inspire individuals to become social justice leaders in their communities. JSU does not discriminate, and all individuals, no matter their ethnic background, are welcome and encouraged to attend the club.
With the help of our 50 JSU President leaders, we have some new and exciting programs this coming semester that include partnering with other JSU clubs virtually and "JSU Unboxed," a DIY club activity delivered to your door.
Additionally, JSU will now be offering JSU teens the chance to join their own exclusive JSU Learn N Earn program, where they can choose to learn more about their Judaism and get paid $10 to do it. For students who want to earn community service hours, JSU will now be incorporating community service programming in our clubs as well.