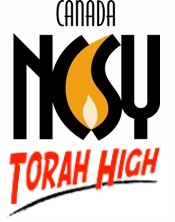 EVENT COORDINATOR, TORONTO
Job Description:
NCSY and Torah High, Canada's premier national outreach and education organizations for Jewish youth, are currently seeking an Event Coordinator to work directly with the Director of Events & Operations.  The environment is fast-paced, with tight deadlines and multiple projects.
Responsibilities:
The successful candidate must have strong administrative skills, including excellent written and verbal communication skills and be able to take on multiple tasks and meet deadlines.
Timely and accurate entry of event registrants and journal ads into spreadsheets, with follow up requirements, reporting and analysis
Collaborates in coordination of special events which involve coordinating meetings, preparing, and distributing event materials
Tracking all journal ad submissions, artwork, content for graphic designer including proof reading each draft up until final concert or golf journal is complete
Provides volunteer coordination including schedule creation and executing on-site
Coordinates registration lists, seating charts, and name badges when needed
Drive new project opportunities as selected by the CEO
Create and manage budgets for special projects
Collaboration on Marketing for each project
Other related duties as required.
Experience required:
Two years of experience in special events planning, preferably in the not-for-profit sector, demonstrating an ability to work well independently on several projects concurrently, and possess excellent communication, organizational, creative thinking skills
Software proficiency in Microsoft Word, Power Point, and Excel is required
Strong analytical, problem solving skills, with the ability to organize and prioritize tasks to meet deadlines
Attendance at events after business hours.
Excellent written and oral interpersonal communication with marketing and communications
Ability to work independently, with a demonstrated ability to take initiative
Prior experience working in a Jewish organization is an asse
To apply please note EVENT COORDINATOR in the subject heading of your email and send your resume and cover letter to resumes@ncsy.ca.
This is a full-time position.
The deadline for submission is Tuesday, January 31, 2023.
We thank all candidates for their interest, however, only applicants chosen for an interview will be contacted.
The deadline for submission is Wednesday, July 7, 2021.
We thank all candidates for their interest, however, only applicants chosen for an interview will be contacted.